02-November-2020
12 Must-Watch Biographical Films That Everyone Should Watch
Are we all set to embark on a biographical journey?
If yes, our next curation has been devised especially for you!
From Padman to Super 30, these movies are sure to inspire you and make you ponder over life's uncertainties.
So let's dive right in and explore what's in store!
1. Padman

'Padman' brings to light the taboos surrounding menstruation and a stark rejection of advanced technology that has the potential of improving the lives of the rustic population. The protagonist of this movie challenges this concept and is in turn humiliated for his efforts. Nonetheless, the story is followed by an inspiring series of events that leads to the regeneration of hope contributing to a healthy future for rural women.
2. Uri

This movie is inspired by the events that led to a surgical strike by the Indian Armed Forces on Pakistan's base at POK. The protagonist, Major Vihan Shergill headed this mission, also owing to a personal loss that followed the Uri killings. Right from the incident in Uri to the planning and execution of the surgical strike, this movie portrays each aspect in detail which was highly appreciated by the audience.
3. Airlift

The invasion of Kuwait by Iraq which led to the displacement of thousands of Indians sets the premise for this film. Ranjit, an affluent businessman has a change of heart when he witnesses his fellow Indians suffering due to the war and thereby takes the responsibility of arranging for their accommodation and travel to India. He comes across various obstacles throughout the process but ultimately manages to get assistance from the Government of India and saves his countrymen.
4. Mission Mangal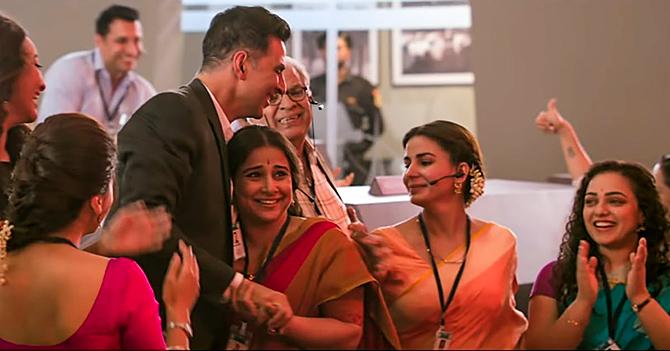 'Mission Mangal' revolves around a couple of scientists who work at ISRO and contribute towards the success of a Mars Orbiter Mission. They set their personal lives aside in order to make the extraordinary happen while coming across a number of challenges on the way. It is loosely based on the lives of the scientists who worked on Mangalyaan which was launched in the year 2013.
5. The Sky Is Pink

This movie is a biographical drama based on the life of Aisha Chaudhary, a motivational speaker who suffered from severe combined immunodeficiency and pulmonary fibrosis. She narrates the love story of her parents and how they dealt with their marriage along with her illness. This film can be witnessed as a stirring drama revolving around the family's struggles but one that also highlights their attempt at staying happy through the trying times. It received a pleasant response and was admired by the viewers.
6. Neerja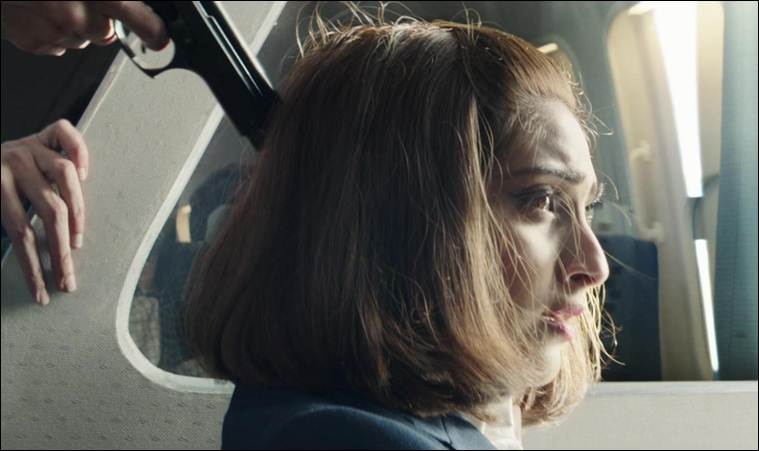 A biographical thriller that corresponds to the life of late Neerja Bhanot, a flight attendant who is remembered for the immense courage she exhibited while under a terrorist attack. The Pan Am 73 flight took off from Mumbai and was hijacked in Karachi by the Abu Nidal terrorist organisation. After the pilots had escaped and the terrorists started shooting down passengers, Neerja used her presence of mind to save most of the passengers and later died shielding three young children. This movie depicts her as a warrior who gave her life while fulfilling her duties.
7. Super 30

'Super 30' is based on the life of Anand Kumar, an Indian mathematician from Patna who selects 30 underprivileged students every year and prepares them for IIT's entrance exam free of cost. It showcases his struggles as a young man who aspires to gain knowledge and due to his perseverance, later manages to secure a job at a coaching institute. However, Anand's encounter with a poor child not being able to study due to his financial status thus leads to the conception of the 'Super 30' batch.
8. Sanju

A legacy that was forwarded to Sanjay Dutt, a Bollywood actor by his parents, Nargis and Sunil Dutt was not well received by him. This movie demonstrated the struggles he witnessed throughout his life and how each incident like drug addiction, relationship with his father or arrest shaped him as an individual. It portrays an emotional and turbulent journey Sanjay Dutt went through, and how every mistake came with a huge price that he eventually had to pay for.
9. MS Dhoni

This movie is based on the life of Mahendra Singh Dhoni, a former captain of the Indian National Cricket Team. It revolves around his struggles, both professional and personal and how each incident motivated him to move forward, which eventually led him to be a part of the Indian Cricket Team. It also pays emphasis to the people who helped him through this process and never gave up on him.
10. Talvar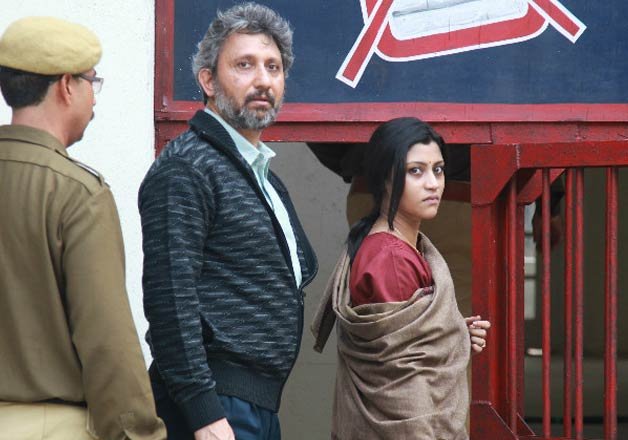 An investigative thriller that is based on a real-life incident which involves a double murder. A fourteen-year-old girl and her servant are found dead which leads to an investigation wherein the girl's parents are observed as the prime suspects. The case was initially believed to be handled by an incompetent team who blotched the crime scene, therefore is it forwarded to a special branch. Their findings produce a completely different story, however, the movie further reveals the loopholes in each system and how that can lead to unfair judgements.
11. Soorma

This movie is a biographical sports drama that depicts the life of a hockey player, Sandeep Singh. It portrays how Sandeep commenced his career in the field of hockey but an unfortunate incident left him paralysed in the lower half of his body. Nonetheless, he was happy to have Harpreet, his love interest in life which restricted him from even trying to get better. This situation was unacceptable to Harpreet and in order to help him, she thought of a plan which eventually leads to the development of the plot.

12. Dangal

'Dangal' is based on the life of two Indian women wrestlers, Babita and Geeta Phogat who are trained by their father, Mahavir Singh Phogat so that they can fulfil his dream of winning a gold medal at the Commonwealth Games. The story revolves around their lives and how their training began at a young age, paying emphasis on their individual struggles and opposition faced by society.
By Vedika Vohra (Suggest Nest)