17-February-2021
13 Best Rom-Coms Of All Time
No other combo of two film genres makes such an incredible pair like the amalgamation of romance and comedy genres. What makes these two fit so well is perhaps that there's something uniquely appealing and feel good. They make sure that even for just a moment everything feels alright in the world. So, If you are a fan of rom-coms, you can totally feel it. From When Harry Met Sally to Trainwreck, here's a compilation of 13 must-watch rom-coms.
1. Chasing Liberty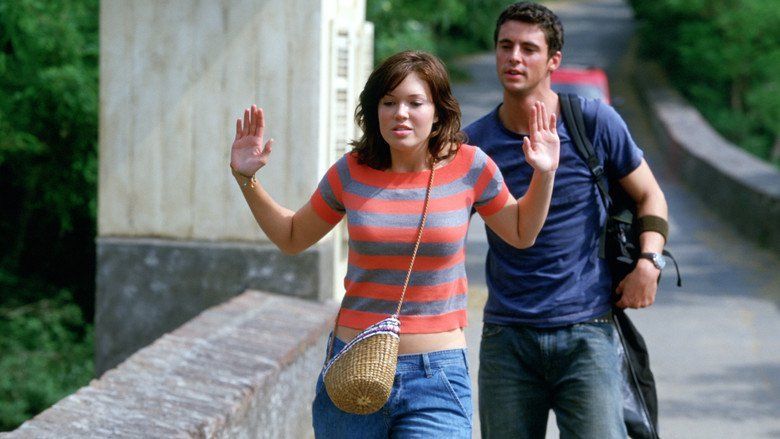 Anna Foster is the daughter of the U.S. President and wants freedom from the constant security she is surrounded by. On a trip to Europe, she decides to run away to visit many beautiful countries on her own as a sign of independence that she always wanted. There she has a chanced encounter with Ben, who she falls in love with and also has to hide from her father's security chasing her all around. This movie has a unique charm that is accompanied by picturesque locations including Prague, Venice, Berlin and more.
2. Forgetting Sarah Marshall

The story starts with the recent breakup of Peter Bretter and Sarah Marshall. He decides to go on a vacation to Hawaii, but a surprise awaits when he reaches there when he learns that his ex-girlfriend, Sarah is vacationing at the same resort as him. The movie is packed with witty one-liners and satire, grabbing the viewer's attention instantly. If you enjoy watching rom-coms, this one is quite good.
3. When Harry Met Sally

This timeless classic explores the most burning question 'can a guy and a girl just be friends'. Harry and Sally meet each other time and again ever since they graduate college and a friendship springs between them. Over 12 years they bump into each other and often discuss their views on relationships. But as destiny has it, they can't deny the gigantic attraction between each other and try their best to suppress it. The film is often considered as one of the greatest rom-com of all time.
4. My Best Friend's Wedding

Juliane has been in love with her best friend Michael for years which is unknown to him. They had made a pact that by their 28th birthday none of them is married, they will marry each other. But when she gets to know that Michael is getting married to a 21-year-old, just prior to her 28th birthday, she is shocked. When she realises her love for him, she decides to obstruct the wedding and make Michael fall in love with her instead. This classic rom-com is brilliantly acted and perfectly written.
5. The Princess Bride

This fairytale uses elements of adventure and humour to tell the story of a young girl and her prince charming and the challenges that they face to protect their land, Florin on the path to finding each other after several years of separation. This movie is a fun ride and takes various fairy tale clichés and presents them in a hilarious way.
6. Hitch

Alex is a professional 'date doctor' who assists lovesick men get the girls of their dreams with his tried and tested methods. His latest client is an ordinary man who wants to woo his gorgeous boss. Simultaneously, Alex's methods are put to test when he meets a charming columnist, Sara. This feel-good film is a perfect combination of fun, romance and comedy. If you love how the combination of these elements sounds, you must give this amazing film a shot.
7. Moonstruck

After the death of her husband, Loretta decides to remarry Johnny who is a settled and dependable man, but life has other plans for her when she begins to fall for his hot-tempered, unreliable brother, Ronny. Are you wondering who will get to be her husband? Well, watch this refreshing, funny and feel-good film to find out.
8. The Proposal

When an independent, ruthless Editor in Chief, faces immigration problems and is forced to leave the country, she persuades her assistant, Andrew, into marrying her with the promise of giving him a promotion. The film takes a surprising turn when the duo makes a trip to Andrew's hometown. From the amazing cast to the well-written script, this one has it all.
9. Clueless

The story is about a rich girl trying to find her way through her teenage years. She takes on the task of helping her fellow classmate gain popularity and tries to play cupid. Her actions set her on the process of finding herself. The iconic film is loosely based on the novel Emma by Jane Austen and does a commendable job of transferring the story to a contemporary context.
10. The Holiday

Two girls from different parts of the world and with different backgrounds have one thing in common - a recent heartbreak. In order to escape from their lives, they decide to swap their homes but little do they know that love is inching closer to both of them. The two meet and fall in love with two local guys and their lives change unexpectedly after that. Are you in a mood for a chick-flick, then give this one with a stellar cast a shot?
11. How To Lose A Guy In 10 Days

This breezy rom-com is about an advertising executive and a compulsive womaniser named, Benjamin Barry. In order to bag an important campaign, he makes a bet that he can make any woman fall in love with him in 10 days. On the other hand, Andie is a journalist who makes a bet in order to write an article on how to lose a guy in 10 days. Things get complicated when Andie starts falling for Ben. If you are in a mood to indulge in a romantic comedy, give this one a chance.
12. Trainwreck

Ever since Amy's parent's divorce, she is made to believe that monogamy is overrated and she spends her time drinking and indulging in one night stands. But, things are about to change when she is made to interview a doctor who treats basketball players. This makes her question her whole life and finds herself falling in love which she tries her best to fight off. If rom-com movies are your favourite, this one is quite hilarious and well-written.
13. While You Were Sleeping

Lucy has a long time crush on the handsome Peter and one day she rescues him from an incoming train. Though he slips in a coma, she is then perceived as his fiance by his family due to an out of context comment. She plays along as she likes the attention and warmth from his family, soon things get more entangled when she starts getting attracted to Peter's brother. So if you find yourself in the mood to watch a feel-good rom-com, you won't regret watching this.
(For Suggest Nest)