26-December-2020
7 Action-Packed Movies That Will Take You On An Adventure Of A Lifetime!
Quarantine has got all of us feeling lethargic and extremely gloomy. We all lack a certain excitement in our life that has been taken away by the mundane routine we are forced into because of the pandemic. Luckily, we have the perfect fix for you guys! Everyone needs a little bit of adventure and thrill in their lives to add some excitement, and we have the perfect list of films to keep you entertained during these tough times.
1. Tomorrowland

Set in a futuristic timeline, the movie deals with time and space through the story of the two protagonists, Frank and Casey. The story begins when Casey finds a device that takes her into another dimension set in a modern and technologically advanced world. With an interesting storyline backed by scientific revolutions, this makes for a great watch!

2. A Quiet Place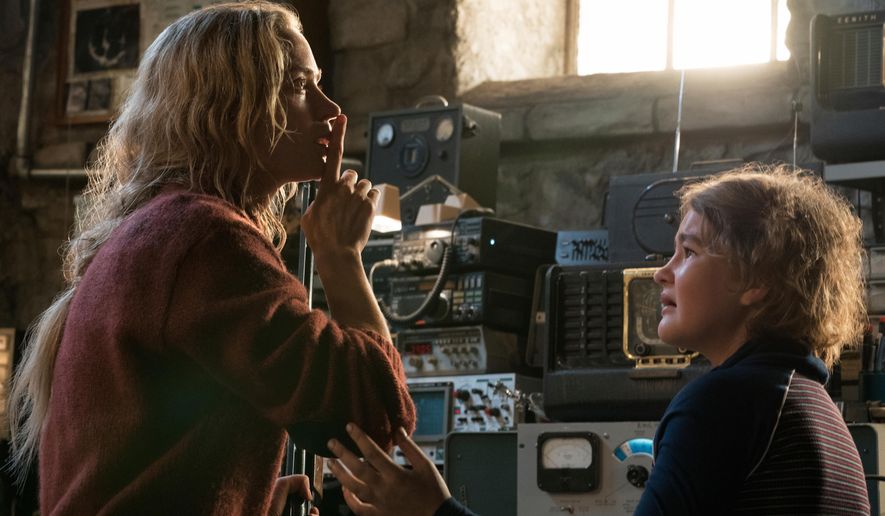 In the noise and bustle of the world, things take a drastic turn when blind but noise-sensitive creatures take over the land and hunt down anything that makes even the slightest sound. In order to stay alive, this family must stay silent and communicate through sign language. Some might say that the film got some undeserved hype, with similar stories such as Bird box in the market as well, although the movie presents an interesting take on the horror genre.

3. The Day After Tomorrow

Based on global warming, the story revolves around a scientist and his family as they deal with a raging storm that sends the entire planet into an ice age. Stuck in different parts of the world, the story showcases how this family deals with the aftermath of the storm. With twists and turns at every corner and a plot filled with suspense, this film will definitely keep you at the edge of your seat.

4. Speed

A young cop is met with a dilemma when a persistent threat to the nation decides to plant a bomb in a bus full of civilians. The cop has to do whatever it takes in order to save the civilians and prevent any casualties. This movie will leave you gripping your chair in anticipation of what is to come. With the perfect mix of action and adventure, this film is a great watch if you're looking for something thrilling.

5. Prince of Persia: The Sands of Time

This fantasy film revolves around a young prince who has been adopted by one of the greatest rulers of Persia. However, he has to flee the kingdom when he is blamed for his father's death. He soon meets Princess Tamina and both of them go on an adventure to stop Daston's evil uncle who wants to control time. This action-packed film is bound to take you on a cinematic adventure and keep you bound to your seat.

6. The Maze Runner

Set in a dystopian world, the movie focuses on the story of Thomas and his friends. Thomas wakes up to find that he is in an elevator that leads to a maze with no recollection of anything. Thomas and his friends come up with a plan to escape from the maze, and they slowly learn that they are lab rats in a scientific experiment. Adapted from the book with the same name, this movie has the right amount of thrill to keep you glued to your seat.

7. Divergent

Set in an advanced world, with factions, Tris and her brother are faced with the life-changing decision of choosing their faction. However, Tris finds out about her hidden identity which has to be kept a secret in order to protect her life and the ones close to her. Filled with adventure and action, this movie is bound to keep you at the edge of your seats with its engaging plot.
By Prithina Samuels (Suggest Nest)