17-February-2021
7 Hindi Series That Are Absolutely Binge-Worthy
The OTT platforms have certainly been a boon for the Indian viewers as now we have access to a number of web series that are not just masala material but also incredible pieces of work. Even though 2020 has been a year of crisis, the good thing is we still have some latest shows that we can watch at home to keep boredom at bay. Here is a list of 8 latest shows that are so gripping, you will get glued to your screen.
1. Bandish Bandits

Pop music of the new generation collides with the old school charm of classical music to form a love story which is a great watch. Radhe, the grandson of a renowned maestro of classical music tries to make his mark in the same industry but with many difficulties as he has a family legacy to maintain as well as trying out the new. The fierce acting of Naseeruddin Shah as the daunting teacher is the highlight of the show and will make you fall in love with Hindustani classical music.
2. Avrodh: The Seige Within

The famous surgical strike by the Indian Army on the 29th of September 2016 is the highlight of the season. Everything from the incidents that precede and proceeds it is covered here, especially the terrorist attack on the Army camp of Uri. If you are a fan of military drama, this series is worth your time.
3. Aashram

Kashipur Waale Baba Nirala is the protagonist in this series where he is shown to uplift and provide all assistance possible to the lower-income and lower caste groups in India. The scenes are set at the time of elections where a skeleton surfaces the scenes and causes everything to go haywire! All the clues point towards the ashram of Baba Nirala and his reputation is at stake.
4. Indian Matchmaking

India is a land of a multitude of arranged marriages which has many full-grown businesses of matchmaking and in this docu-series, Sima Taparia is the matchmaker. Each episode has a bunch of Indian and Indian Americans trying their hand at the arranged marriage system which is very different from what it used to be back in the days. Also, this show presents the true picture of this system which is not all rosy. The hard-hitting series is thought-provoking and has become a global hit.
5. Jamtara

Based on the infamous phishing operations in Jharkhand's Jamtara, this is an intriguing series depicting how these scams take place and are the story of the men and boys involved deeply within it. Things turn wild when politics gets involved and it becomes a ruckus very soon. The intriguing series is brilliantly acted and tightly-written. If you are a fan of drama series, Jamtara is extremely binge-worthy.
6. Masaba Masaba

Veteran actor Neena Gupta and ace designer Masaba Gupta form a delightful real-life mother-daughter duo who play themselves in this series. Derived from her own experiences, Masaba delves deep into the fashion industry while trying to maintain her personal life after divorce. Also, the scrutiny of being a celeb and the pressure from the media is also showcased. There are many cameos by Bollywood celebrities and this refreshing series is currently acing the Netflix list, so you gotta check this one out.
7. Hundred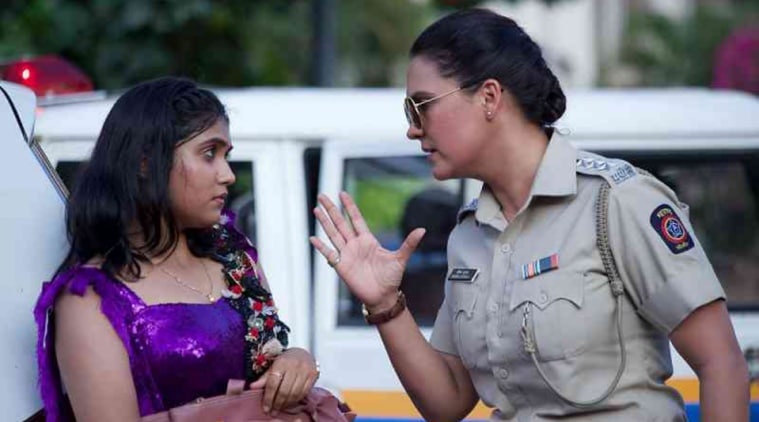 Lara Dutta plays an ACP based in Mumbai is set out to prove her mettle and show up in the department as she feels disconnected and discouraged. She plans on teaming up with a very honest woman civil worker who she met by accident and plans on to accomplish her goals, and so does the civil worker herself. If you are someone who really enjoys the blend of action and comedy, then this superbly acted series is just for you.
(For Suggest Nest)