29-January-2021
7 TV Shows For All The Adrenaline Junkies Out There!
Has quarantine got you bored of the same old mundane routine and lifestyle? Are you looking for some excitement in your life? Something to make you feel alive again? Don't worry, we've got you covered. From true stories to supernatural mysteries, we've got the perfect list of mystery/thriller TV shows that will take you on a roller-coaster filled with plot twists and suspense, we've got the perfect shows for you to binge-watch.
1. Dark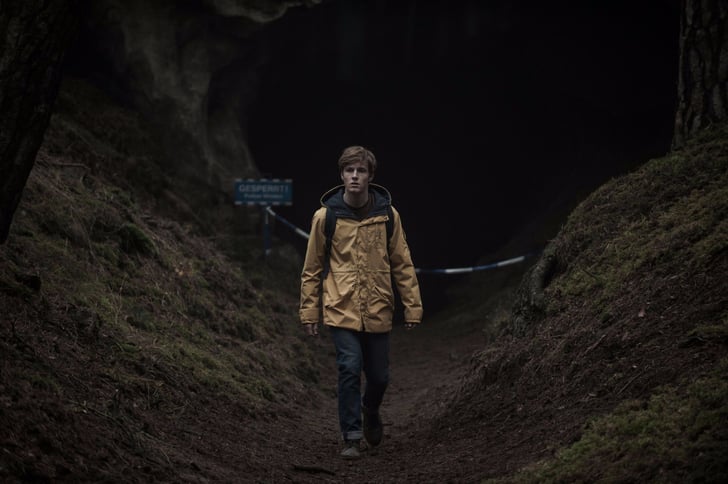 Every town has its secrets, so does the eerie land of Winden. The story begins with the disappearance of two teens and as the town searches for these two children, like a can of worms, the dark history of Winden is slowly unravelled. With the complex storyline and the intricate details of the show, this series has the perfect mix of supernatural and mystic elements. This show constantly keeps its audience at the edge of their seats and is a must-watch.

2. Cursed

Based on the Arthurian legends, the story focuses on Nimue, a young sorceress. Nimue possesses magical powers which put her in a dangerous place in her village, she is rebuked and dreaded by others. When leaders of the church begin killing all those possessing magical powers, she flees from her village and sets off on a journey to find the magical sword which is in the possession of Merlin, a magician. With its elements of fantasy and mystery, this one is sure to capture your attention.

3. The Haunting of Bly Manor

Following the same theme of The Haunting of Hill House, the story begins when Dani, a young American woman is hired to take care of two young children who are extremely troubled by the death of their previous caretaker. Dani has her own demons to face along with the mysterious events that happen at Bly Manor. With its elements of mystery and horror, it is sure to keep you hooked from beginning to end.

4. White Lines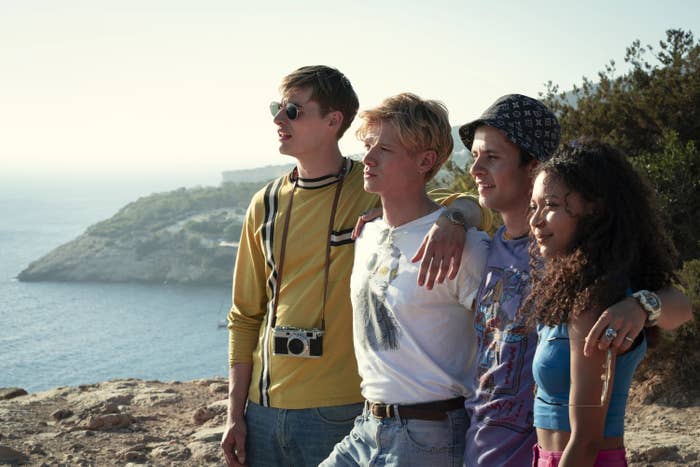 When Axel's body is found 20 years after he vanished, his sister sets out on an adventure to find out the truth behind her brother's death. As she follows the clues, she goes down a dark path filled with lies, drugs and scandals which lands her in unsafe situations. This mystery series is bound to keep you at the edge of your seat with its captivating storyline.

5. High Seas

Set in the 1940s, the story revolves around the life of two sisters, Eva and Carolina, who have just lost their beloved father. They are onboard an ocean liner for Carolina's wedding, however, things take a dark and unexpected turn when mysterious deaths take place on the ship. This highly underrated show is a brilliant watch, with its many elements of suspense and thrill and impeccable acting as well.

6. The Stranger

The story revolves around the perfect family of Adam. Their life is completely disrupted and secrets come out into the open when a young lady who knows everyone's secrets appears. The plot develops from there and grows into a complicated web of lies and enigma. This well thought out series is captivating from the very beginning with its many twists and turns, the elements of suspense constantly keep viewers at the edge of their seats.

7. Unsolved Mysteries

Based on true events, the series covers unusual occurrences that remain unresolved. From ghost sightings to gruesome killings, the series showcases a range of topics. With every episode, the viewer is guaranteed a new and captivating story which keeps them engaged at all times. With its many mysterious elements, this one is bound to keep you at the edge of your seat.
By Prithina Samuels (Suggest Nest)