27-April-2021
8 Feel-Good Movies That Can Brighten Up Any Dull Day
Since the world is being affected by the pandemic once again and many of us are in lockdown or quarantine, there is a need to cheer ourselves up on a daily basis. One sure shot way is to watch feel-good movies that make you wander off to bright, happy and fun scenarios that instantly cheer us up. Some of these movies are heartwarming tales, some have picturesque destinations and some are a laughter ride and the one thing they have in common is the ability to brighten up any dull day. Suggest Nest presents you with such movies and you can stay tuned for more such content.
1. Shall We Dance

Dealing with his monotonous life as an overworked attorney with a wife and two children, daily he watches a beautiful dancer in the window of a dance class on his commute. John decides to join the ballroom dancing classes in secrecy and gets attracted to the mysterious Paulina. This movie has a feel-good factor and depicts how a change of routine can make all the difference in one's life.
2. Morning Glory

Becky is an aspiring news producer who is fired from her job, seeks a new opportunity in the city and finally gets one but that is to revive a low ranking morning show. She takes up the challenge and persuades the famous Mike Pomeroy for co-hosting the show but his temperament proves to be a very big hurdle for Becky every day and eventually, she is given 6 weeks to get the ranking up or the show is cancelled which means her job is too.
3. Under The Tuscan Sun

This movie is a true example of the phrase 'home is where the heart is' when Frances goes through a crisis in her life with her divorce and loss of her house, she decides to experience the Tuscan countryside, cuisine, locality and culture by staying there and restoring an abandoned villa but has to go through various hurdles to be able to complete the renovation. Frances even tries her hand at traditional Italian cooking and meets new people and visits the picturesque Amalfi coast.
4. As Good As it Gets

The godfather of acting Jack Nicholson again delivers a stunning performance as an OCD and misanthropic novelist who forms an unlikely friendship with a single mother of a child with delicate health and a gay artist. As he warms up to his new friends he starts seeing the world in a far better light and even has an impact on their lives.
5. A Good Year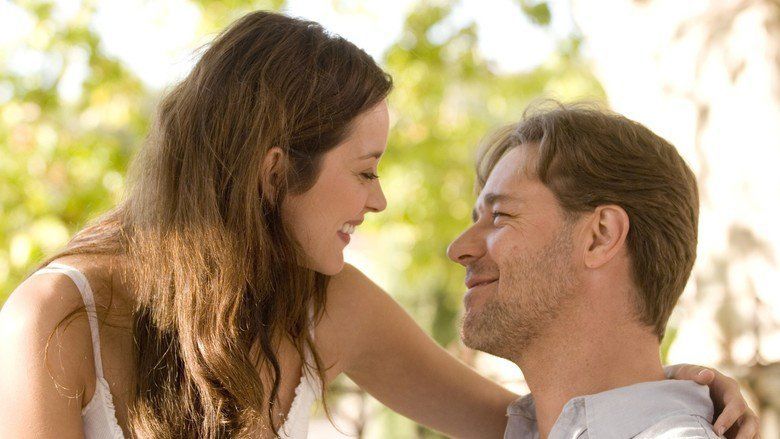 Max Skinner used to spend every summer in his Uncle Harry's vineyard in Provence frolicking in the sun, swimming, playing tennis and being carefree. An older Max is a workaholic investment banker who has lost his former self and when his uncle dies he leaves his estate to him. He immediately decides to sell it off but going back to the Chateau brings back old memories, flames and a surprise visit from an unexpected guest.
6. School of Rock

An out of work rock guitarist, Dewey Finn sneakily takes up a job as a substitute teacher in place of his friend in a school. After witnessing the musical talent of his students in the school band, he decides to form a band with them. He teaches his class all about rock 'n' roll in order to participate in a competition. Filled with great comedy and an uplifting storyline, this movie is one that will make you smile throughout.

7. Last Vegas

Four childhood best friends in their 70s Archie, Sam, Billy, Paddy go on a trip to Las Vegas for Billy's bachelor's party as he is set to marry a 31-year-old woman. New revelations and old histories are dug up which shed fresh light on each friend's lives. Things get complicated when Billy and Paddy start falling for the same women, Diana!
8. Little Miss Sunshine

An overworked mother, a gay brother who is a professor, a selectively mute son, an obnoxious grandfather and a budding life coach are thrust on a road trip together when their small daughter decides to participate in a beauty pageant in Los Angeles. The trip proves to mend their relationship and also new revelations come forward which brings the family closer than ever.
By Arushi Garg (Suggest Nest)