26-December-2020
A Rookie's Guide to Anime: 6 Must-Watch Anime Movies
The Japanese term, 'Anime' was originally used to describe an animated form of art irrespective of its origin, however, it has come to be known as a genre in itself nowadays. The movies and TV shows are derived from comics that have been drawn out. Anime ranges through a number of themes and often features a lot of 'slice of life' stories in their plots as well. All these movies have a very distinctive cinematic style. Here's a list of a few Anime movies to introduce you to this particular genre.
1. A Silent Voice
Acting out of attention, a young boy bullies a deaf girl, however, when the boy receives the other end of the stick, he soon realises what he has done. Looking for redemption, he decides to extend an olive branch and seek forgiveness. This heartwarming tale is a definite tear-jerker and a great watch!
2. Ninokuni
The word 'Ninokuni' directly translates to 'The Second Country'. The story begins when two normal teens go on a magical quest to save a close friend. They soon realize that both of these worlds are connected. The story deals with the notions of trust and friendship through the characterization of the two main characters.
3. Whisper of the heart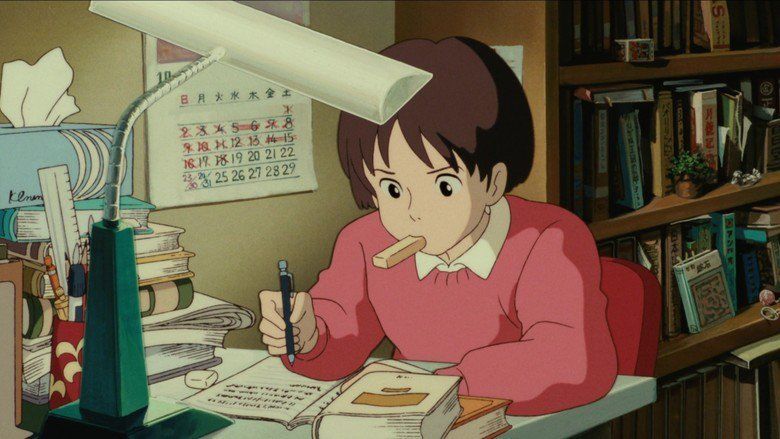 Young Shizuku loves to read and hopes to become a writer someday. She visits a library in town almost every day and finds herself curious about a young boy who purchases the same books as her. Convinced that she might find love with him, she sets off on a journey in search of him along with a peculiar cat statue that comes to life. This animated tale of romance is a great watch for all you anime lovers out there!
4. A Whisker Away
What lengths would you go to, to be near the person you love? Would you trade your human appearance for an animal's body to be near them? Miyo, who is unhappy with her life, finds a chance to constantly be near the boy she loves by turning into a cat. The story can teach you many lessons if you dig a little deeper, lessons of being too naive, immaturity and foolishness. If Anime is your cup of tea, this is a one-time watch.

5. I Want To Eat Your Pancreas

The story follows a popular girl who befriends a shy boy who keeps to himself, however the story shifts when she tells him that she has been suffering from a fatal disease. They develop an unbreakable bond and begin to embark on many adventures together. The film beautifully showcases the protagonist's growth as a person through his friendship with the girl. This movie is bound to get you emotional with its heartwarming tale.

6. Howl's Moving Castle

This magical tale revolves around a young girl, Sophie. Her life changes and takes a surprising turn when she meets Howl, the wizard. Seeing their budding relationship, the Witch of Waste casts a spell on Sophie that causes her to take the form of an old lady. Thus, begins the adventure of Sophie and Howl. The movie beautifully shows the way in which their relationship shapes them as individuals. With its elements of mystery and fantasy, the movie is bound to keep you intrigued.
By Prithina Samuel (Suggest Nest)