25-May-2021
Oscars 2021: 12 Nominated Movies To Watch
The Academy Award ceremony, popularly known as the Oscar ceremony was held recently. It is one of the significant and critically acclaimed entertainment awards. Here is a list of Oscar-nominated and winning movies that you need to watch. These movies span from personal to political issues. The commonality though is that these pieces of art would leave you with new perspectives and understandings.
1. Nomadland

This poignant film won all the major awards this year including the Academy Award for Best Film, Best Director and Best Actress. It truthfully depicts the life of modern-day Gypsies based in the American countryside. Fern who recently lost her husband and her job decides to buy a van with all her savings and embark on a life-changing journey as a nomad. She meets several people on the road and they help in her inner transformation. This one is a must-watch for all.
2. Minari

This movie is a heartwarming story about the resilience of a family. A Korean family buys a farm to seek their American dreams. However, in the process, their hopes and relationships are tested many times. Minari is a soul-stirring movie touching on many sensitive emotions and experiences shaped by immigration. Youn Yuh-Jung playing the role of the doting grandmother received the Academy Award for best supporting actress. This movie was nominated in several other categories as well, some of them being Best Picture, Best Directors and Best Actor.
3. Judas and the Black Messiah

This movie is about the betrayal of the infamous William O'Neal. In exchange for charges against him being dropped, he agrees to join the Black Panther Movement as an FBI informant. This movie is very engrossing and very relevant to our current times, especially regarding the Black lives matter movement. Daniel Kaluuya won the Academy Award for Best Actor in a supporting role. This movie scored several nominations as well, including the award for Best Picture, Best original screenplay, and Best cinematography.
4. Promising Young Woman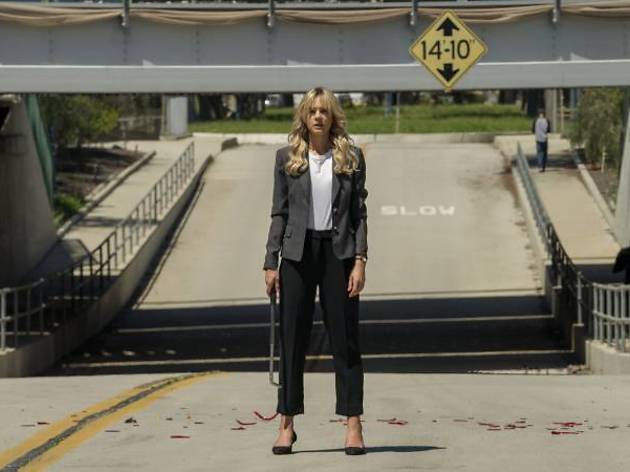 Cassandra, a promising young woman is not what she appears to be. A tragic and sad past has set her on a personal mission, on a personal thirst for revenge. Here is the trigger warning, more than being a thriller, this movie is an eye-opener on a sensitive issue like rape and its consequences. This movie won the academy award for best original screenplay and was nominated in several categories including Best Picture, Best Director, and Best Lead Actress.
5. The Father

This movie goes straight to the heart and strikes all the soft spots with jolts of emotions. Anthony suffers from dementia. His progressing illness takes a toll on both his own sense of reality and his family. This movie got the Oscar for Best Adapted Screenplay and Anthony Hopkins backed the Academy Award for Best Actor in a Lead Role. This movie is definitely one of the best movies ever made!
6. Mank

This movie is about the life of celebrated screenwriter Herman Mankiewicz or Mank while he is working on his masterpiece, Citizen Kane. Set in the Golden era of Hollywood, the movie echoes the feels and aura of the time. It scored various nominations in the Oscars, including Best Picture, Best Director, Best Actor, and Best Actress. It is enjoyable and worth watching but since it is set in the 1930s-1940s, many of the references might be hard to understand for someone who isn't aware of the history.
7. Another Round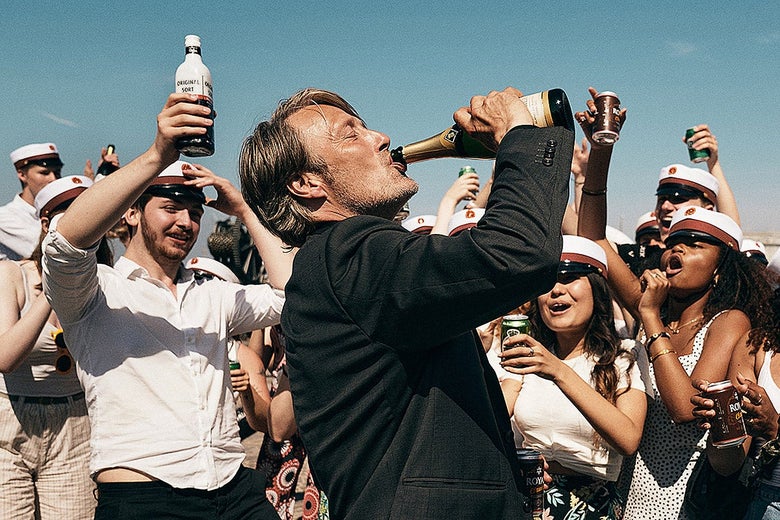 Four high school teachers start consuming alcohol to add spontaneity and creativity to their mundane lives. What begins as innocent experimentation lapses into addiction and a tragic consequence. This movie is a moving and powerful film about the consequences and emotional toll of addiction. It won the Academy Award for Best International Feature Film and bagged a nomination in the category for Best Director.
8. The United States vs. Billie Holiday

This is a biography of the trail-blazing Jazz Singer Billie Holiday. When the government is unable to arrest her due to her song of dissent, Strange Fruits, it accuses her of Narcotic's use. Her song was about the lynching of black people and hence a threat to the status quo. This movie is a brave portrayal of Billi's life, both its ups and downs. It is based on the book Chasing the Scream: The First and Last Days of the War on Drugs by Johann Hari. This movie is very gripping and thought-provoking! Andra Day, playing Billie Holiday was nominated for the Academy Award for Best Lead Actress.
9. The Trail of the Chicago 7

This movie follows the trail of the "New Left", a group of 7 anti–Vietnam War protesters. They were charged with the notorious law Rap Brown law Or the Anti-Riot Law which prohibited people from inciting riots. The Chicago 7 were accused of inciting riots at the Democratic National Convention in Chicago in 1968. This movie is very relevant since it depicts the horrors of police brutality and racial inequality. It scored several nominations at the Oscars including Best Picture and Best Original Screenplay.
10. Ma Rainey's Black Bottom

This movie is about the events that follow when Ma Rainey, the celebrated Blues singer and her band reach the Studio to record the song 'Black Bottom'. This movie unravels the intricate and textured relation between race and art. It is also about the liberty of art and exploitation faced by the artists. This historical movie bagged the Oscar for best costume design and best costume and hairstyling and was nominated in several other categories.
11. Pieces of a Woman

Martha's baby dies a few minutes after being born at home. This movie is the story of how she deals with the trauma, it is a story about both- her grief and her healing. The actress playing this role, Vanessa Kirby was nominated for the Academy Award for Best Actress in a Leading Role. Her poignant performance brings out the depth and essence of the movie beautifully!
12. One Night in Miami

This movie is a fictional account of one night in1964 in Miami. The four cultural icons Cassius Clay, Jim Brown, Sam Cooke and Malcolm X gather to discuss their influence on and responsibility towards the civil rights movement. The nuanced political and personal interests of the icons come to the surface leading to some unexpected realizations. This movie is very gripping and thought-provoking. It bagged the Oscar nomination for Best Adapted Screenplay and Leslie Odom Jr. Was nominated for Best Supporting Actor.
By Sharmee Godhulika (Suggest Nest)