21-May-2021
8 Latest Movies To Watch On Netflix 
If you have a Netflix subscription or can get a password to one (lol, we all have done this) then here is the perfect list of movies you need to binge at this weekend. Take up a cosy space, grab some popcorn and dive into the world of movies. Let the vicarious feelings take over and paint a new perspective for you!
1. Things Heard and Seen

Catherine Clare moves to a house in the countryside with her husband. Instead of feeling content, she feels a lingering sense of threat and fear from unknown forces. She constantly feels that their house harbours a dark secret. This movie is about a new beginning morphing into a terrifying tale. This movie is a must-watch for those who enjoy horror stories!
2. The Disciple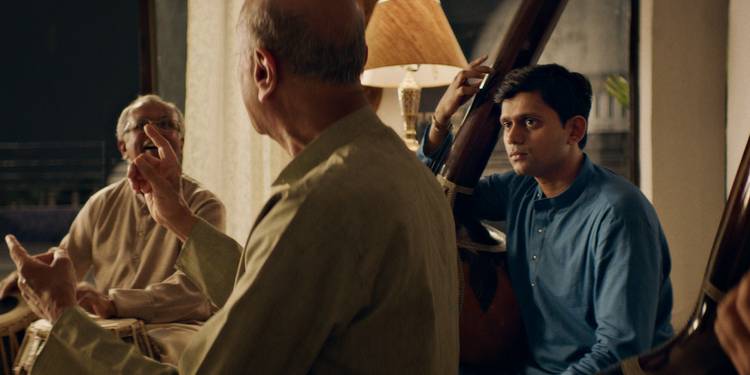 An artist always seeks the union with his art. In this movie, Sharad Nerulkar seeks this union. He dreams of becoming an Indian classical music vocalist. He is taught that the path to his dream is laden with sacrifice, grit, and unchallenged devotion to classical roots. But with time, his ideas and values clash with reality and he faces discomforting questions. This movie essentially is about the dialectic between tradition and modernity faced through art. It is a must-watch for all the artists out there!
3. Pagglait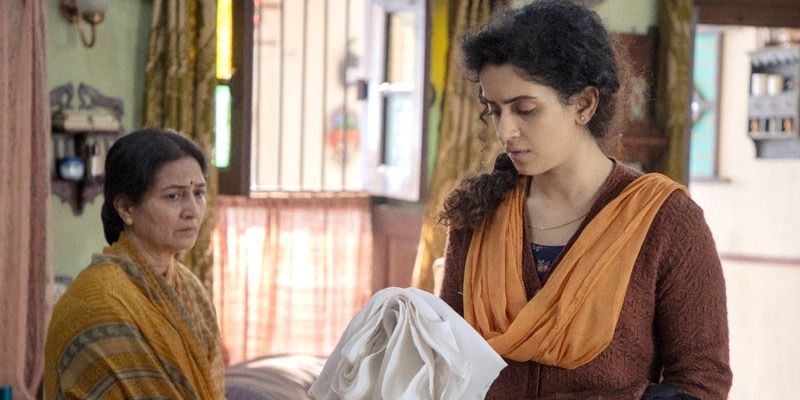 Sandhya, a girl from a middle-class family loses her husband after a few months of marriage. However, unlike other widows, she is unable to shed tears and express her sorrow. When it is discovered that she is the sole nominee for insurance made by her late husband, some patriarchal decisions are imposed on her. But does Sandhya give in to those demands? This movie is about finding one's voice and agency.
4. Pieces of a Woman

Martha's baby dies a few minutes after being born at home. This movie is the story of how she deals with the trauma, it is a story about both- her grief and her healing. The actress playing this role, Vanessa Kirby was nominated for the Academy Award for Best Actress in a Leading Role. Her poignant performance brings out the depth and essence of the movie beautifully!
5. The Girl on the Train

Who killed Nushrat, the woman with the perfect family and the perfect life? Was it Mira, a divorcee riding on trains and envying her or was it someone else? This movie is a fit for anyone fascinated by mysteries. Sometimes difficult emotions can unleash a trail of destruction. This movie is about many such intricate and soul-piercing emotions.
6. Us

Adelaide is haunted by a traumatic childhood experience that induces paranoia. She feels that her family isn't safe. Her paranoia turns into a gruesome reality when they are haunted by their blood-chilling and horrifying doppelgangers. This movie can be interpreted as a jaw-dropping metaphor for the enemy within. When does this battle stop? As Adelaide says, 'They won't stop until they kill us or we kill them.'
7. Tribhanga

Who or what shapes our choices? Are we only affected by our choices? This movie is centred on these questions. This movie is about the relationship between mothers and daughters. When Nayantara goes into a coma, her estranged daughter Anuradha faces some foreseen emotions and realizations. This movie is a perfect interplay between the individualism of agency and the collectivism of love!
8. Maska

Rumi Irani belongs to the family owning Rustom cafe, an Iranian restaurant. He is expected to take over the family business and preserve its legacy. However, he dreams of becoming an actor. This movie is about the dilemma faced by Rumi and the difficult choices he has to make. This movie echoes the dilemma between parental expectations and inner calling.
By Sharmee Godhulika (Suggest Nest)