19-August-2020
10 Movies That Will Make You Want To Plan A Trip After COVID
All our plans have been disrupted due to the ongoing pandemic which has affected more than 213 countries. We are stuck at home with an abundance of time, looking back at old holiday photographs of beautiful places that fuel our desire to travel more. This list of movies will surely give flight to your wanderlust as they are full of picturesque locations that will transport you to all the places you wanted to visit at the comfort of your homes.
1. The Motorcycle Diaries

This movie which sorts to be a travelogue of the 23-year-old Che Guevera exploring Latin America with his friend Alberto Granado on a motorcycle gives a glimpse of the profound impact that this adventure has on Che that he goes on to become one of the most famous Marxist Revolutionaries of all time. This movie is shot in many countries in Latin America which are still relatively unexplored by tourists. The stunning visuals of barren deserts, fog-covered mountains, lush greenery will make you plan a trip as soon as the lockdown gets over.
2. Eat, Pray, Love

Based on Elizabeth Gilbert's memoir of the same, this movie depicts Liz's journey in finding comfort in Italy (eat), spirituality in India (pray) and self-realisation in Bali (love). With charming locations in Rome and Naples as she devours on sumptuous food is a treat for the eyes and the stomach. Though the India scenes are limited to the ashram she heals it doesn't capture the beauty of the country. Her last stop in Bali has amazing shots of the rice fields and beaches made the city a hotspot for tourists in the years that followed.
3. Letters To Juliet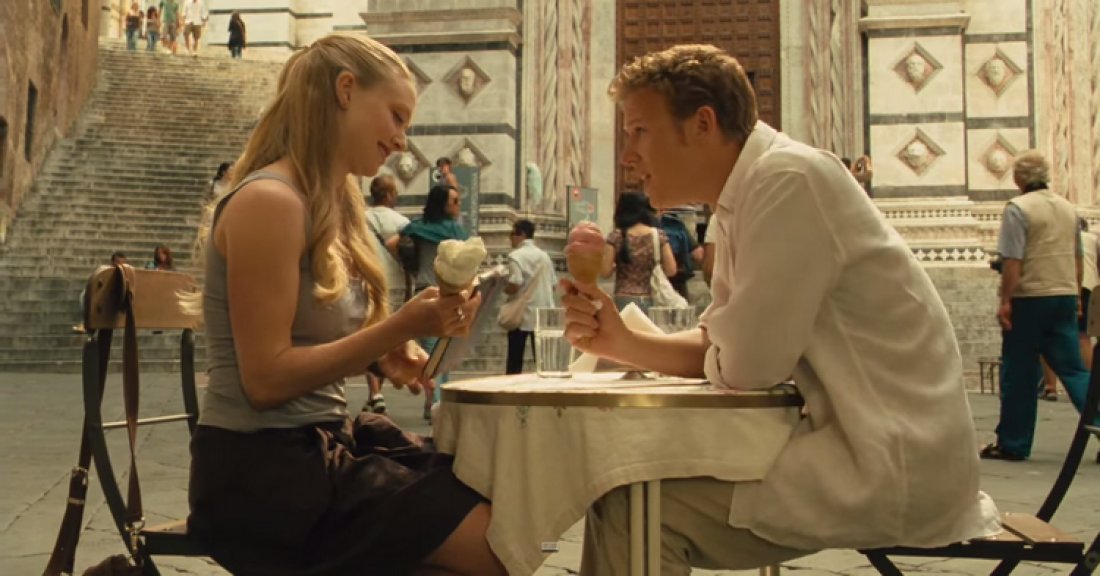 Sophie travels to Verona with her fiancé, Victor who uses this as an opportunity to research for his new restaurant and neglects Sophie. She assists Juliet's Secretaries in writing letters and helps an aged Claire find her long lost lover, Lorenzo. They travel all across Italy to find him but things get complicated when Sophie starts falling for Claire's grandson, Charlie. This movie was shot in Verona, Siena, Montalcino which are mainly in the Tuscan region which is world-famous for acres of vineyards and scenic beauty. After watching this movie Italy will definitely be on your bucket list.
4. The Chronicles of Narnia

In the movie, the mythical land of Narnia with its azure lands and sprawling wildlife is hidden from humankind is not actually so hidden as you can actually visit the locations where it was filmed in New Zealand. Places like Cair Paravel ruins, Woodhill Forest, Elephant Rocks have been used which have the same dreamlike quality the way it was depicted in the film. The story follows the Pevensie siblings who accidentally find Narnia behind their closet and an adventure of a lifetime ensues. They must kill the White Witch who has unleashed an eternal winter and stop her plans with the help of the wise and mighty lion Aslan, before its too late.
5. The English Patient

During World War II, a severely burned man who speaks with an English accent, tells his story to a caring nurse about his past and the love affair he had in the Sahara desert with a married woman. The main leads romantic strolls, conversations and stolen glances will make you root for the couple to end up together. This mesmerising epic with captivating imagery of the desert and streets of Cairo is an absolute must-watch.
6. Vicky Christina Barcelona

Barcelona is the perfect amalgamation of culture, food, art and history which the movie captures brilliantly. Many famous landmarks like the Sagrada Familia, Park Güell, Casa Milà are featured along with the city of Oviedo which has certain tranquillity that director Woody Allen was able to capture. The plot revolves around two American friends Vicky and Christina who travel to Barcelona and get involved with an artist Juan Antonio. The love triangle gets further complicated when Juan's ex-wife enters the picture.
7. The Bucket List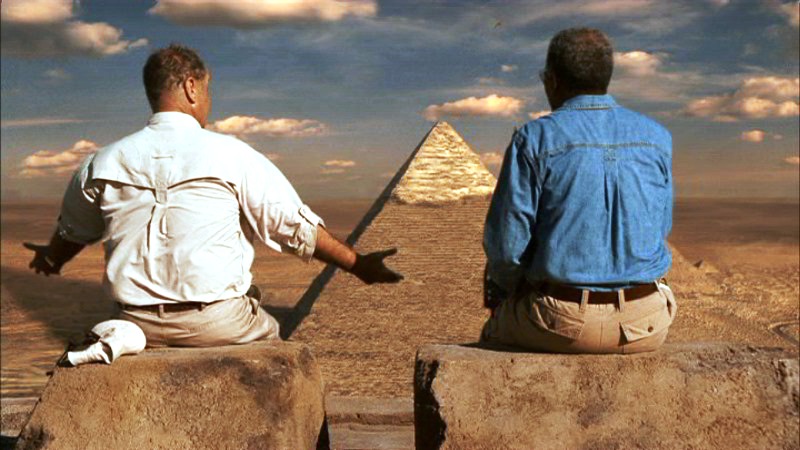 Two acting legends come together on screen to create a heartwarming film about friendship and last wishes in this film. Two terminally ill patients sharing the same room in the hospital decide to complete their bucket lists before their deaths which includes skydiving, lion safari in Tanzania, visit Taj Mahal, fly over the North Pole, ride motorcycles on the Great Wall of China and more. This movie feels like a world trip with an abundance of great locations which are definitely on the bucket list of many people.
8. Into the Wild

Based on the true story of Chris McCandless, a recent college graduate and extremely critical of the society around him. To escape, he stops communicating with his family gives his money to charity and starts travelling across the U.S. His courage to leave behind the materialistic life and delve into the wild becomes an expression of freedom from social norms. The movie follows his real trail through Alaska, Arizona, and South Dakota which was an exhausting journey full of difficult terrain. The movie showcases the American landscape which the world audience was unaware of as it is not depicted in mainstream cinema.
9. Seven Years in Tibet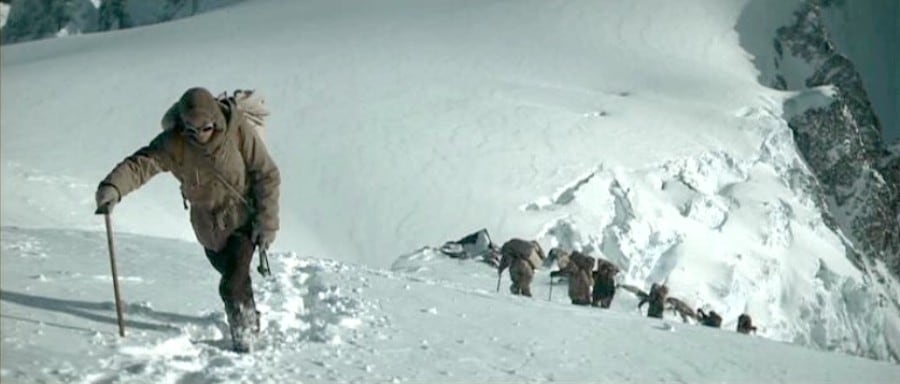 This movie recounts the experiences of Heinrich Harrer had in Tibet who was an avid mountaineer. He and his friend Peter Aufschnaiter escape from a British internment camp in 1943 and travel all across the Tibetan landscape experiencing their culture, religion, politics and society. Harrer also becomes a tutor and close confidant to the 14th Dalai Lama and soon Tibet gets into a political turmoil which he witnesses. The snow-capped mountains in the movie bring a sense of calmness just by watching it onscreen.
10. Lost in Translation

Two lonely souls try finding peace in the faced paced city of Tokyo. One of them is middle-aged movie star Bob Harris whose marriage is crumbling. The other is Charlotte, a young college graduate accompanying her husband on a work trip. They both are staying in the same hotel and start spending time together to find some relief from their growing despondency. The Joganji temple, the red-light district of Kabukicho, Tokyo's nightlife and famous restaurants are skilfully depicted in this unique film.
By Arushi Garg (Suggest Nest)